"I had one just like that, I wish I never sold it!" How many times have we heard a muscle car enthusiast utter these words while checking out cool vintage rides at car shows? That phrase of seller's regret or remorse is a common theme among a generation of gearheads that grew up in an era of affordable high-horsepower machines emblazoned in wild colors with big gaping hood scoops and sucking down high-octane fuel like it was going out of style. Eventually college, career and marriage made owning a muscle car an expensive burden and impractical for daily family transportation.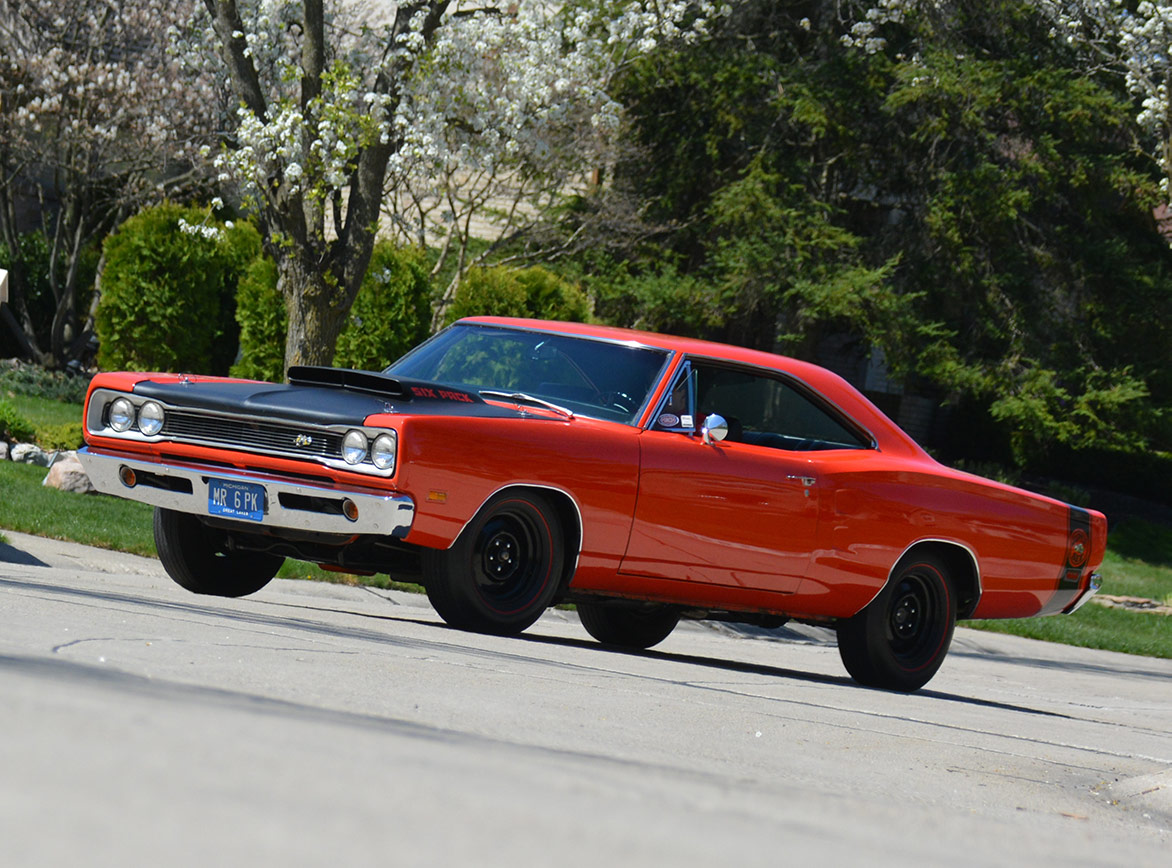 Luckily, not everyone who purchased one of these cool muscle cars back in the day let them slip through their fingers. Lifelong Mopar® enthusiast Bob Karakashian has managed to hang on to his rare and fast Dodge Super Bee Six Pack for over 50 years. Growing up, Bob's parents drove a Dodge Coronet Station Wagon while his older brother had a 1965 Dodge Coronet with a 426 Street Wedge. So, it's easy to see how Bob got his love for the Dodge brand. Another life-altering moment for Bob came when his family moved from Highland Park to Farmington Hills, Michigan, in the mid-to-late 1960s. One of his neighbors was none other than Tom Hoover – the legendary Chrysler Engineer and Godfather of the 426 HEMI® engine. Not only would Hoover have a major influence on what new car Bob should buy, but how to modify it for increased power and performance.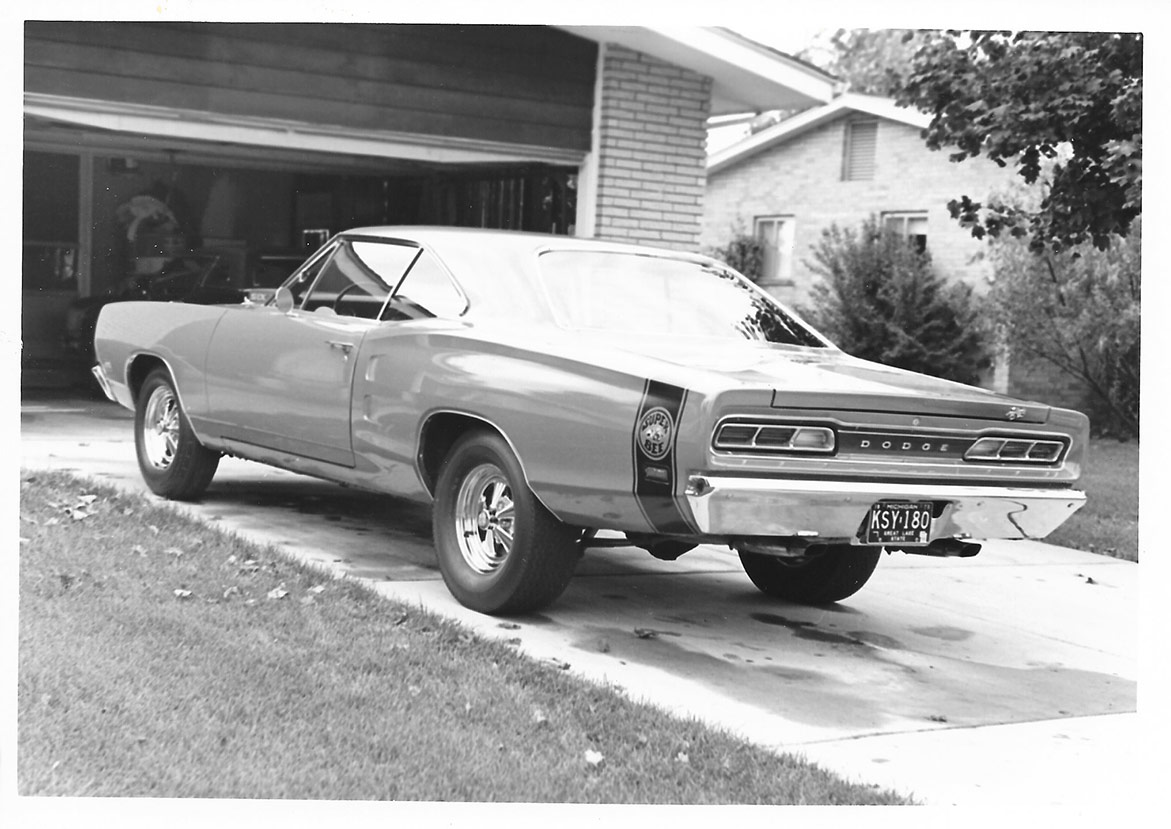 "It was 1969 and I was in my second year of college and I wanted to buy my first new car. After driving my brother's '65 Coronet with the 426 Street Wedge, I knew I wouldn't be happy with a 383 Road Runner or Super Bee, as they ran about the same as the 426 Street Wedge. I really wanted a 426 HEMI-powered Road Runner, GTX or Super Bee but it just wasn't feasible, being a full-time Industrial Management student at Lawrence Tech University," reminisced Bob.
The Mopar gearhead he was, Bob asked Tom Hoover for some advice on what new car to purchase. "Bobby, I think we have a new package coming out that you're really going to like," said Hoover.
With that, Hoover gave Bob all the specs on the new mid-year 440 Six Pack and 440 Six Barrel option on the 1969 Dodge Super Bee and Plymouth Road Runner. With a matte black fiberglass liftoff hood held on by four hood pins, 15-inch steel wheels, Dana 60 axle with a 4.10 ratio and, of course, a 390-horsepower 440 big-block with three Holley carburetors mounted on an aluminum Edelbrock intake manifold, this new package got Bob's attention immediately.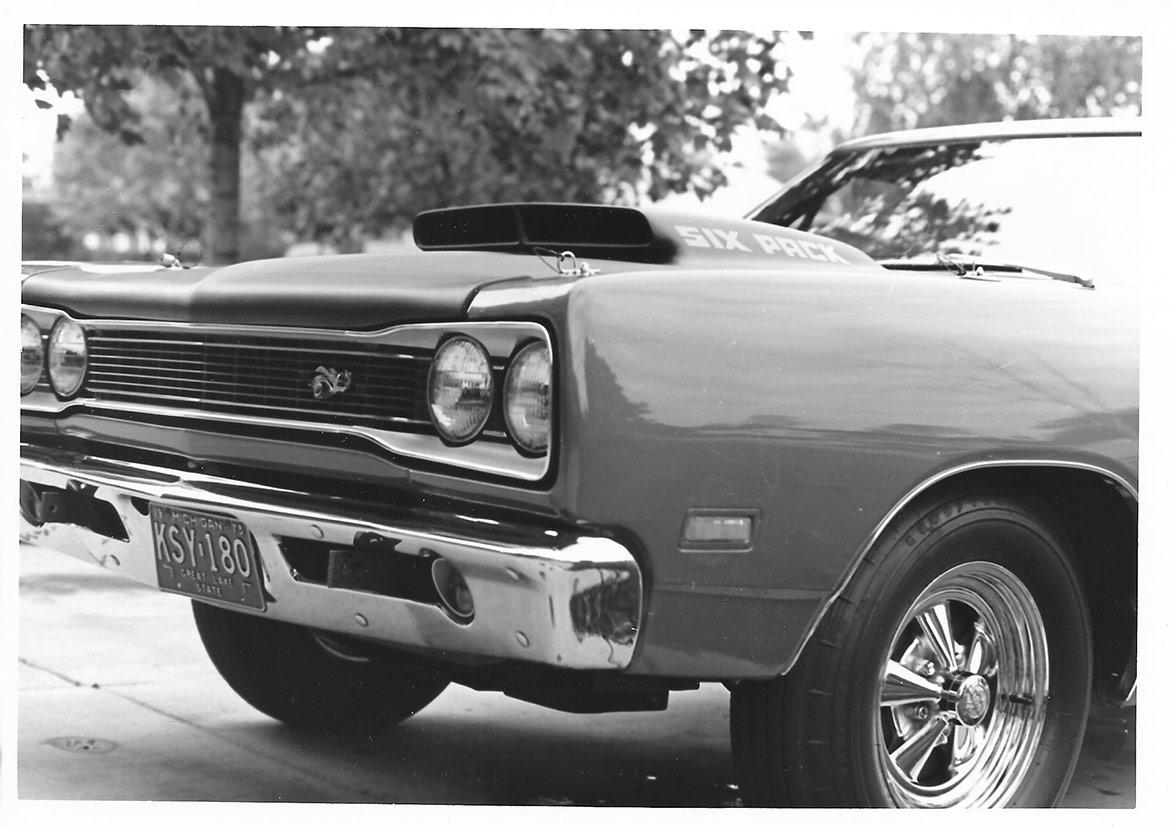 Armed with this information, Bob and his father headed to South Point Dodge in Lincoln Park, Michigan, to order his 440 Six Pack Super Bee. "My dad's friend from church was a salesman at the dealership and I gave him all the details on the Super Bee Six Pack," said Bob. "I chose R4 Bright Red as I really liked that color and went with the Hardtop, I felt it had a cleaner look than the Coupe body style. The only options I checked off were automatic transmission, tinted glass and AM radio. The Bee cost me only $3,350 out the door! After the order was placed, I had to wait 10 weeks for my car to arrive. I still remember getting the call from the salesman asking if I wanted to pick up my new car at Chrysler's Lynch Road Assembly Plant. I told him just have it shipped to the dealership, but looking back now, it would've been cool to have actually taken delivery of the Super Bee right from the plant it was built at," recalled Bob. When he took delivery of his new Six Pack Super Bee, Bob's father got after the salesman on why his son's new car had no hubcaps or wheel covers. Unbeknownst to Bob's dad, the only wheel package available on the 440 Six Pack Super Bees and 440 Six Barrel Road Runners was a 15″ x 6″ black painted steel wheel with chrome lug nuts. The package did not include hubcaps or wheel covers as the Chrysler Product Planners intentionally wanted these cars to have a certain look and they also assumed the buyers would bolt on mag wheels. According to Bob, "I had to tell my Dad that's how these cars come from the factory and he just shook his head at the fact that I was buying a new car that didn't come with hubcaps."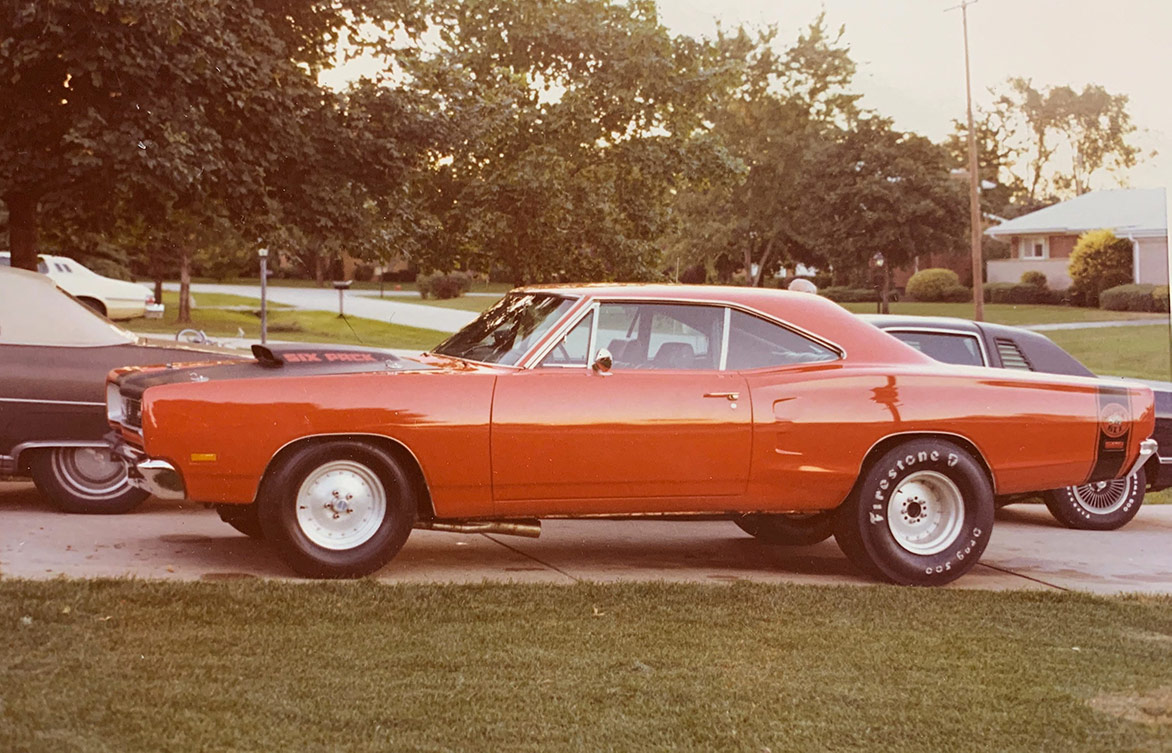 Like many muscle cars of that era, owners immediately began bolting on high-performance engine parts and aftermarket wheels and tires, and Bob was no different. With a mere 1,400 miles on the Super Bee's odometer and with that pungent new car smell emanating from the interior, a Racer Brown SSH-25 camshaft and JR Headers got installed to give the already stout 440 Six Pack even more horsepower. "My mother and father were so upset seeing their son take apart his brand-new car, but when they saw Mr. Hoover helping me and teaching me things like how to degree a camshaft, set ignition timing, adjusting the carburetors and other things, my parents' attitude quickly changed. Eventually, Mr. Hoover and my folks would become lifelong friends," commented Bob.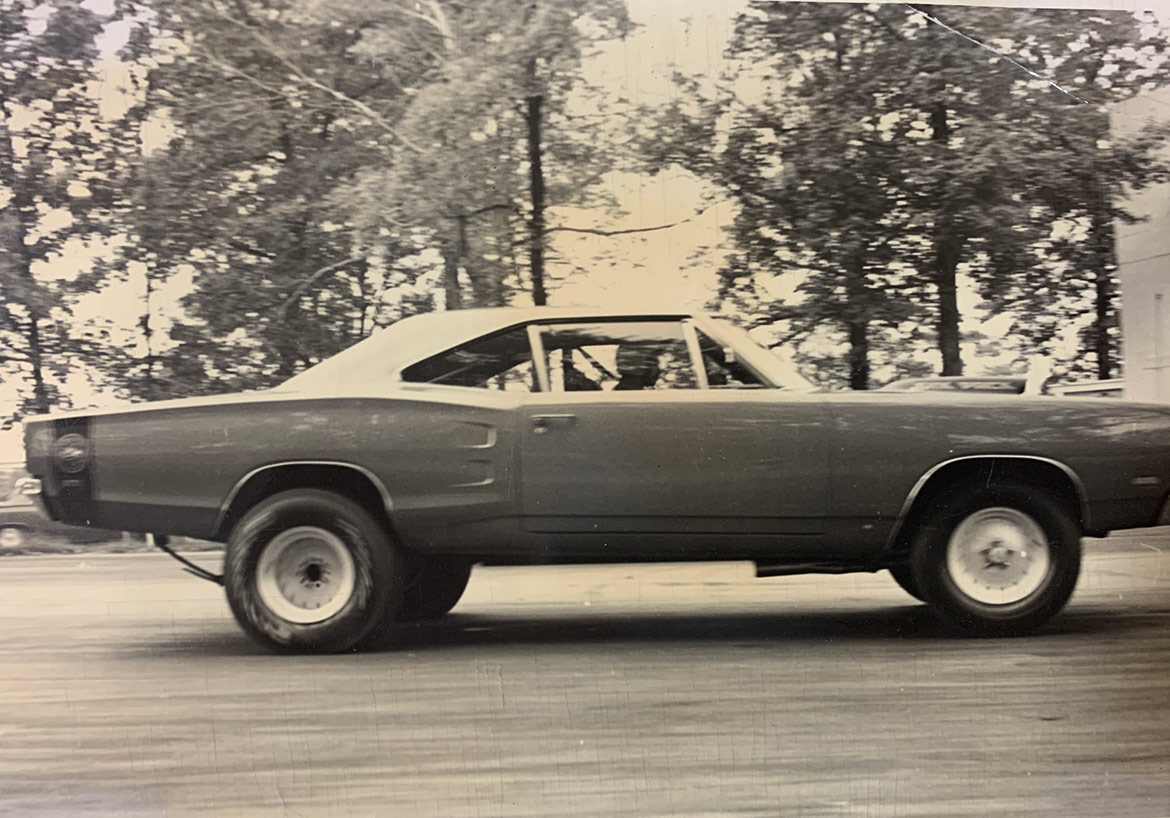 By the early to mid-1970s, Bob's Six Pack Super Bee saw less street duty and more drag strip usage, specifically racing in Super Stock and eventually Stock Eliminator. During this period, Bob's Super Bee was used as a development vehicle to evaluate prototype performance parts and packages for the new Mopar Direct Connection program. Bob was even asked to bring his Super Bee to Milan Dragway when the Mopar Direct Connection engineers would rent the track for testing. "It was cool being at Milan with all the Chrysler contracted racers like Sox and Martin, Herb McCandless, Butch Leal, Terry Earwood, Dave Boertman and The Rod Shop Team, and many other professional drag racers that ran under the Mopar banner. Even the Motown Missile guys where there experimenting on their Pro Stocker," smiled Bob. "We'd bolt parts on my Super Bee, make some passes, record the data, and then try something else to see if we could improve the performance. I learned so much from the Mopar Direct Connection engineers like Tom Hoover, Larry Shepard and others." Bob was a good listener and a quick learner as his Six Pack Super Bee set many records during the 1970s.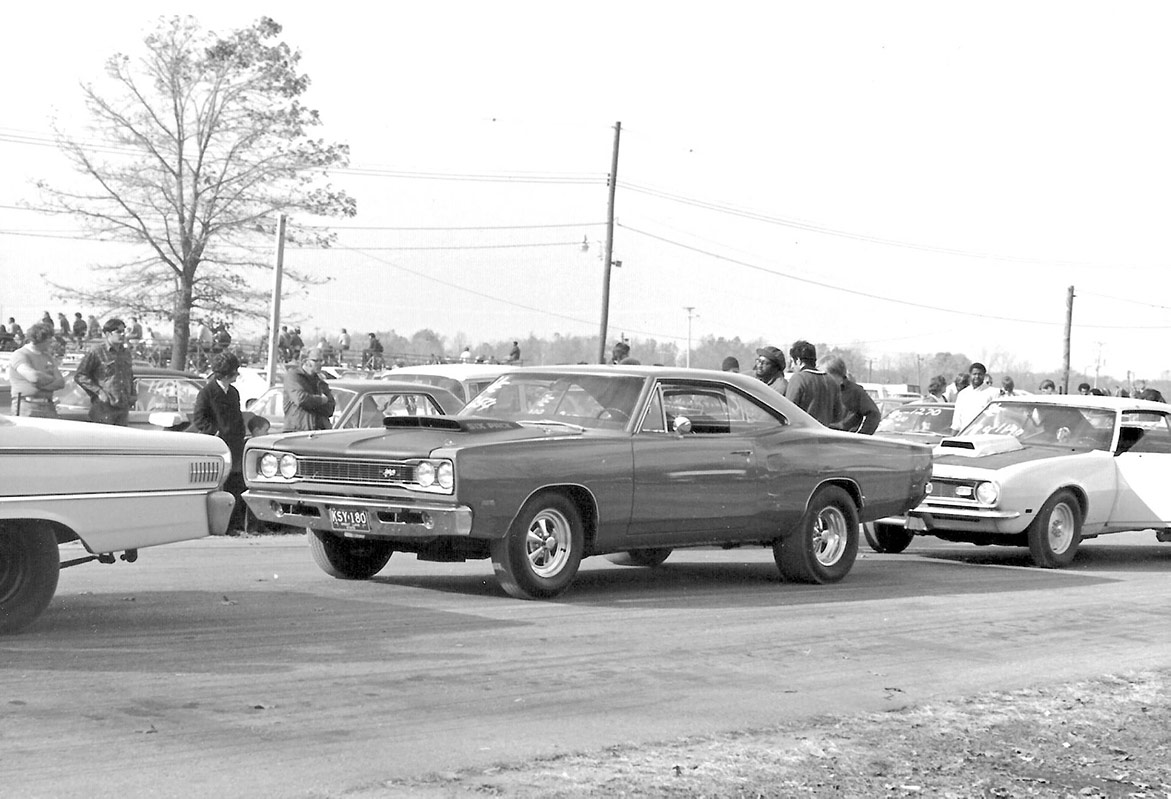 As the 1970s gave way to the 1980s, Bob focused less on doing modifications to his prized Super Bee. With the power of the 440 constantly being increased to be competitive in Super Stock and Stock Eliminator, more and more modifications were needed elsewhere in the chassis and suspension. Not wanting to cut the car up, Bob made the wise decision to focus on the new Pure Stock Drag Racing classes that were gaining popularity. With stricter rules and more focus on stock vehicles maintaining their production/showroom equipment, it suited Bob very well. With Bob's Super Bee still wearing its original paint and stock interior, he made the right move in preserving this rare Dodge Super Bee while still enjoying the car for what it was built for – shutting down the competition in the next lane at the drags.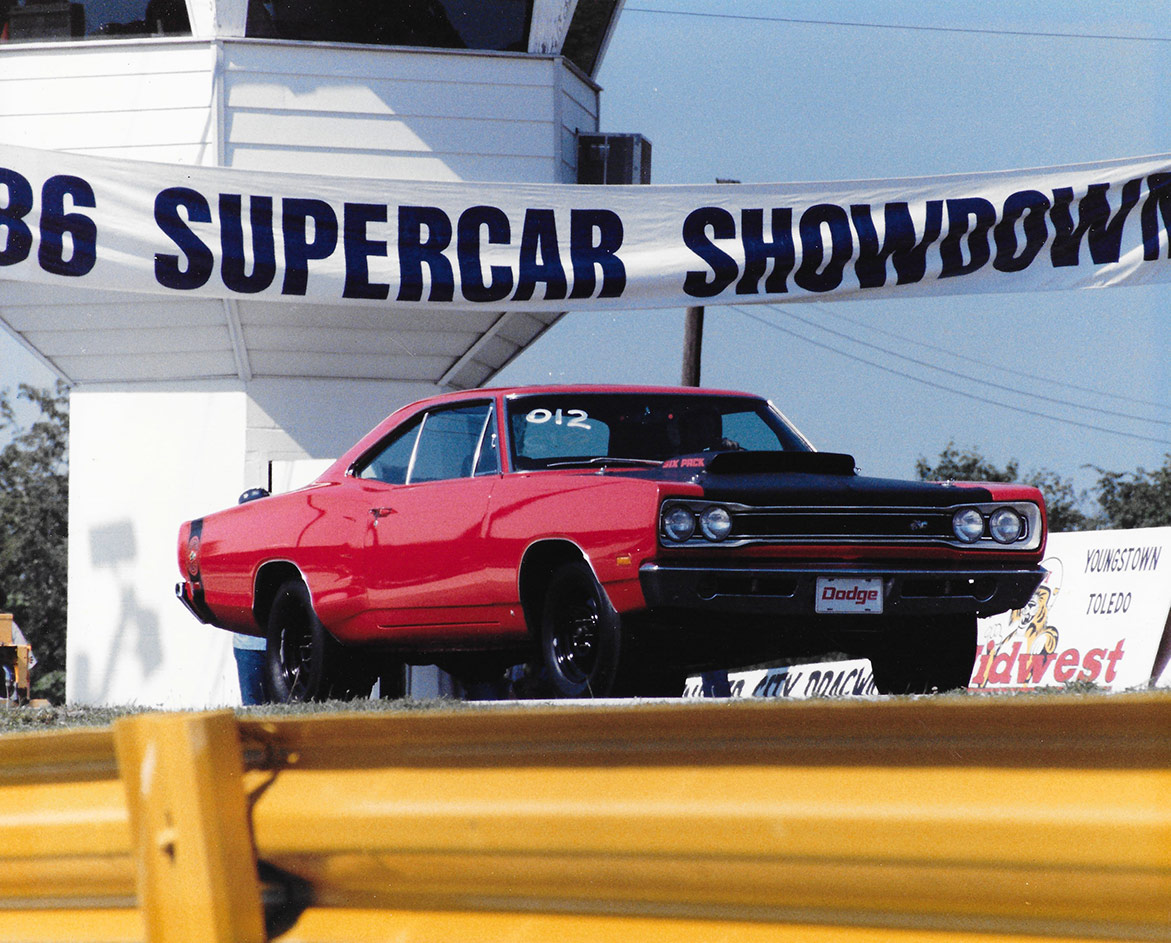 These last two decades have seen Bob's Six Pack Super Bee dominate the Pure Stock Muscle Car Drag Race events. Not only is he a formidable driver and tuner, Bob also helps fellow Mopar racers while he's at the track. It's very common to see Bob buried under the hood of a fellow racer's car, jetting a carburetor or changing spark plugs. He helps any who ask and is not afraid to share his speed secrets and tips. His knowledge of Mopar Small and Big Block engine setups has led to Bob getting the moniker of Mr. Six Pack. Bob also puts things into perspective when he and his Super Bee roll into a drag strip for an event. "We're here to have fun and help each other get these cars running as best as they can. This is a hobby and hobbies are meant to be enjoyable."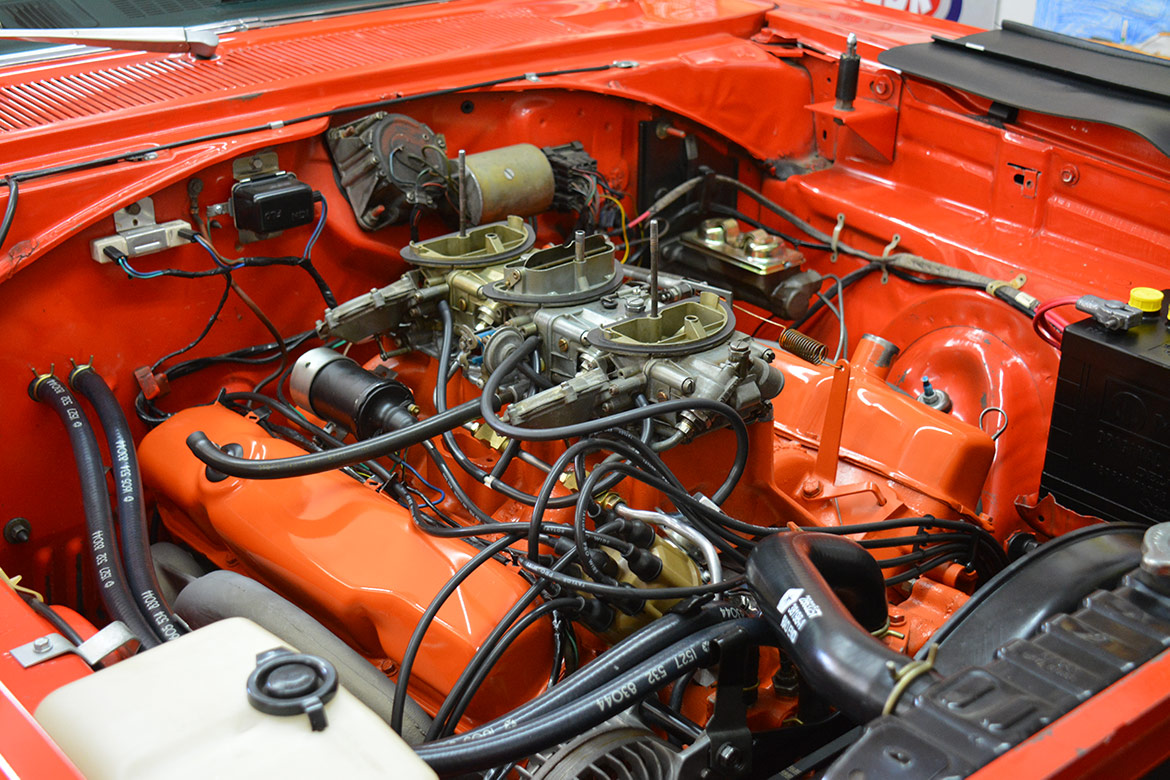 With its original red paint still shining bright, pristine engine compartment looking as if you can eat off it and interior that smells as fresh as when it was delivered to the dealer in the spring of 1969, it's hard to tell Bob's Super Bee has made thousands of passes down the drag strip. Make no mistake, it may look like a restored muscle car with only 20,000 miles, but Bob's basically stock blueprinted 440 Six Pack Super Bee can click off 12.0-second ETs on the skinny production G70X15 Redline Bias Ply tires anytime at any track. As you can see, this Bee might be over 50 years old, but it still has plenty of sting in it.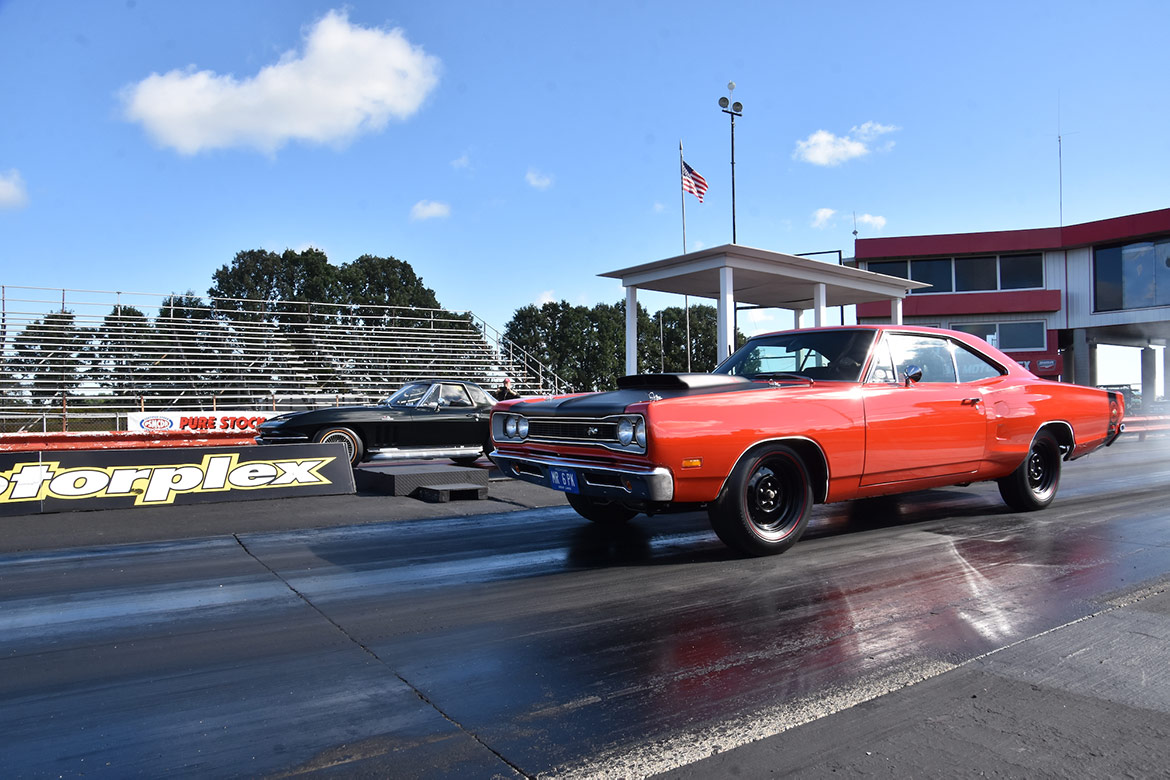 Check out these awesome images of Bob's Six Pack Super Bee through the decades!